Discover a Water Sports Paradise
Cornish Ocean Adventures from Your St Mawes Holiday Home
Nestled along the idyllic coast of South Cornwall, the picturesque village of St Mawes beckons water enthusiasts from around the globe with its breathtaking scenery and pristine waters.
Whether you're a seasoned adrenaline junkie or a curious beginner looking for some water-based fun, this Cornish gem offers an abundance of exciting water sport activities – all just a stone's throw from your St Mawes holiday home. Join us as we dive into the wonderful world of water sports in St Mawes and uncover the adventures that await!
Sail the Cornish seas
Sailing is undoubtedly the most popular water sport in St Mawes, and it's easy to see why. The crystal-clear waters and gentle breezes make it an ideal destination for both leisurely sailors and competitive racers.
St Mawes Sailing Club organises regular races and a range of sailing courses for both adults and juniors age 8+. Visitors are welcome at the club and regardless of whether you're a novice or an experienced sailor, there are ample opportunities to feel the thrill of the wind in your sails and soak up the panoramic views!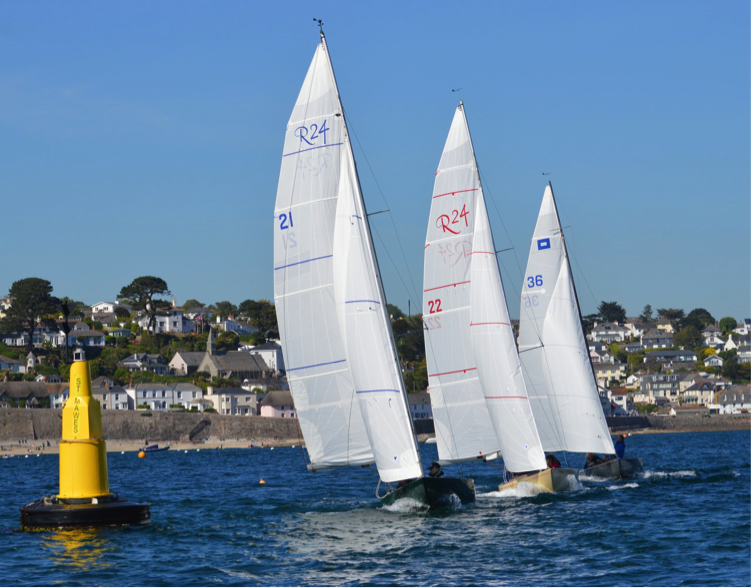 SUP sessions
For those seeking a more leisurely water sports experience, stand-up paddle boarding (or SUP) is the perfect choice!
Ebb and Flow Cornwall, based on Summers Beach in St Mawes, provides SUP hire and tuition – making it easy to explore the lovely rivers, creeks, and hidden coves in the area. You can opt for anything from a 1-hour rental session up to a whole day, and if you'd like some helpful pointers on paddling techniques – Ebb and Flow offers group or one-to-one lessons too.
The calm waters of St Mawes make stand-up paddle boarding a great activity for people of all ages and abilities – and in our opinion, there's no better way to soak up the serenity of The Roseland.
 Venture underwater
A hidden underwater world is waiting to be explored in St Mawes' azure waters. Scuba and snorkelling fans will find a treasure trove of marine life and fascinating undersea landscapes – proving that Cornwall provides some of the UK's best dive sites with excellent visibility!
The Cornish Diving Centre in nearby Falmouth is one of the leading dive centres in the country and offers guided dives and a wide range of certification courses for all levels. Specialising in small groups and offering both shore dives and boat dives, The Cornish Diving Centre can introduce you to the wonders of the seas around St Mawes – you'll be amazed at what lies beneath the ocean surface.
Catch a delicious supper
Take a mackerel fishing trip from St Mawes harbour with Fish & Trips of St Mawes. Offering 2-hour, half-day, and full-day charters – either privately or in a group, Fish & Trips is run by a former commercial fisherman with 20 years of experience, so you're in extremely safe hands.
Keep an eye out for wildlife as there are often sightings of seals, special seabirds – and sometimes dolphins and sharks too!
Importantly, rods and tackle are supplied – and you get to keep your catch…so that's your fresh seafood dinner taken care of!
A spot of boating
Whether you're completely new to boating or an accomplished powerboat driver, St Mawes Boat Hire has a vessel to suit you. With a fleet of 17ft Yellow Bass Boats and two 6-8 person RIBs for hire, you're able to explore the River Fal in a boat that best suits your needs and experience.
To hire a RIB, you'll need to hold an RYA Powerboat Level 2 certificate, but anyone can rent a Yellow Bass Boat – even with no previous experience! For your safety, life jackets and a map are supplied, plus a full briefing is given before you set off.
Guaranteed to be a day you'll always remember, some of the best memories are made aboard a boat!
For the wild at heart
Those with an adventurous spirit will love coasteering with Gylly Adventures! Running from Gylly Beach in Falmouth, just across the bay from St Mawes, these 2-hour coasteering sessions combine swimming, scrambling, climbing, and cliff jumping!
Making the most of the rugged and dramatic Cornish coast, Gylly Adventures will take you on a guided adventure that covers land and sea. Exploring caves, cliffs, waves, and mesmerising rock formations, you'll see Cornwall from a whole new aspect!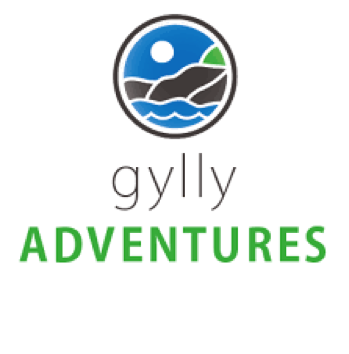 Peaceful paddling
Discover St Mawes and The Roseland by paddle! St Mawes Kayaks hires out single and double sit-on kayaks that are both stable and fun.
As well as the kayak and paddle, buoyancy aids and dry bags are also provided – along with a short safety briefing and a helpful paddling demo.
Children aged 7+ can hire a single kayak, and younger children aged 3+ can enjoy time in a double kayak as a passenger with an adult.
Highly recommended as a wonderful summer activity for all the family – kayaking around St Mawes is a Cornish Keepers favourite!
As you'll see, The Roseland is an absolute haven for water sports and whether you're looking for an adrenaline rush or a peaceful connection with nature, this Cornish beauty spot offers a huge variety of activities just minutes from your St Mawes holiday home.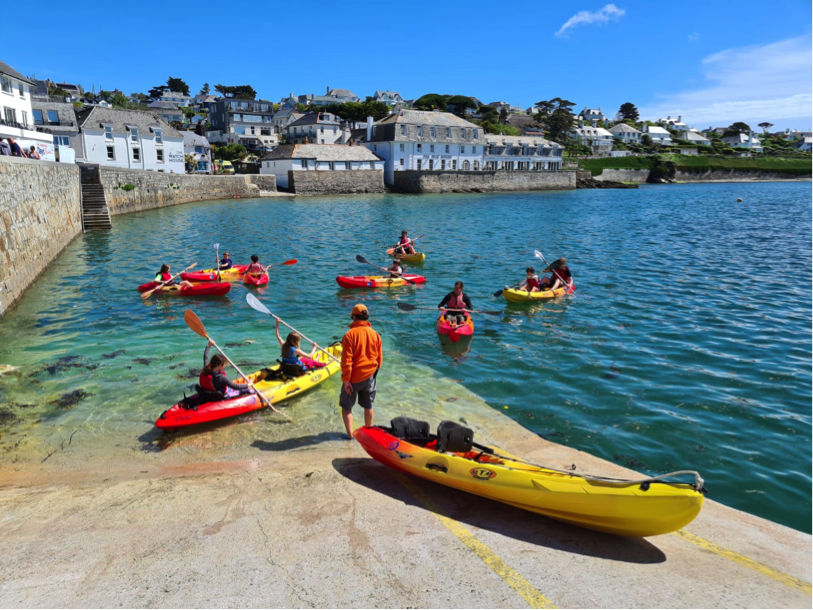 Browse luxury holiday homes at Cornish Keepers and book an action-packed break in St Mawes.